INDOOR SPORTS CENTER – MERCYHEALTH SPORTSCORE TWO – 8800 E RIVERSIDE BLVD – LOVES PARK, IL 61111
2024 Entertainment Coming Soon!
2023 Entertainment:
Get up close with some of the world's most amazing cold blooded animals!  Exciting, Educational, and Entertaining!
You will also be able to take your picture with these amazing animals all weekend long!
FRIDAY: 4:30 PM & 6:30 PM 
SATURDAY: 11:30 AM, 1:30 PM, 3:30 PM, 5:30 PM
SUNDAY: 11:30 AM & 1:30 PM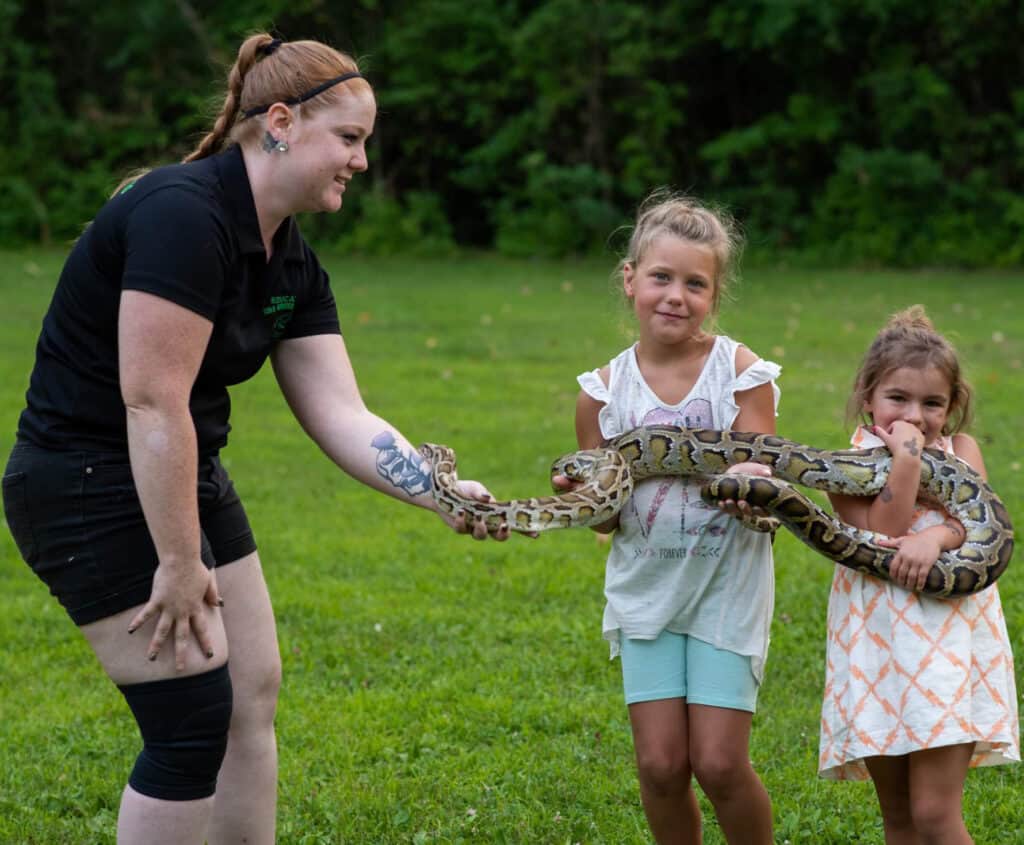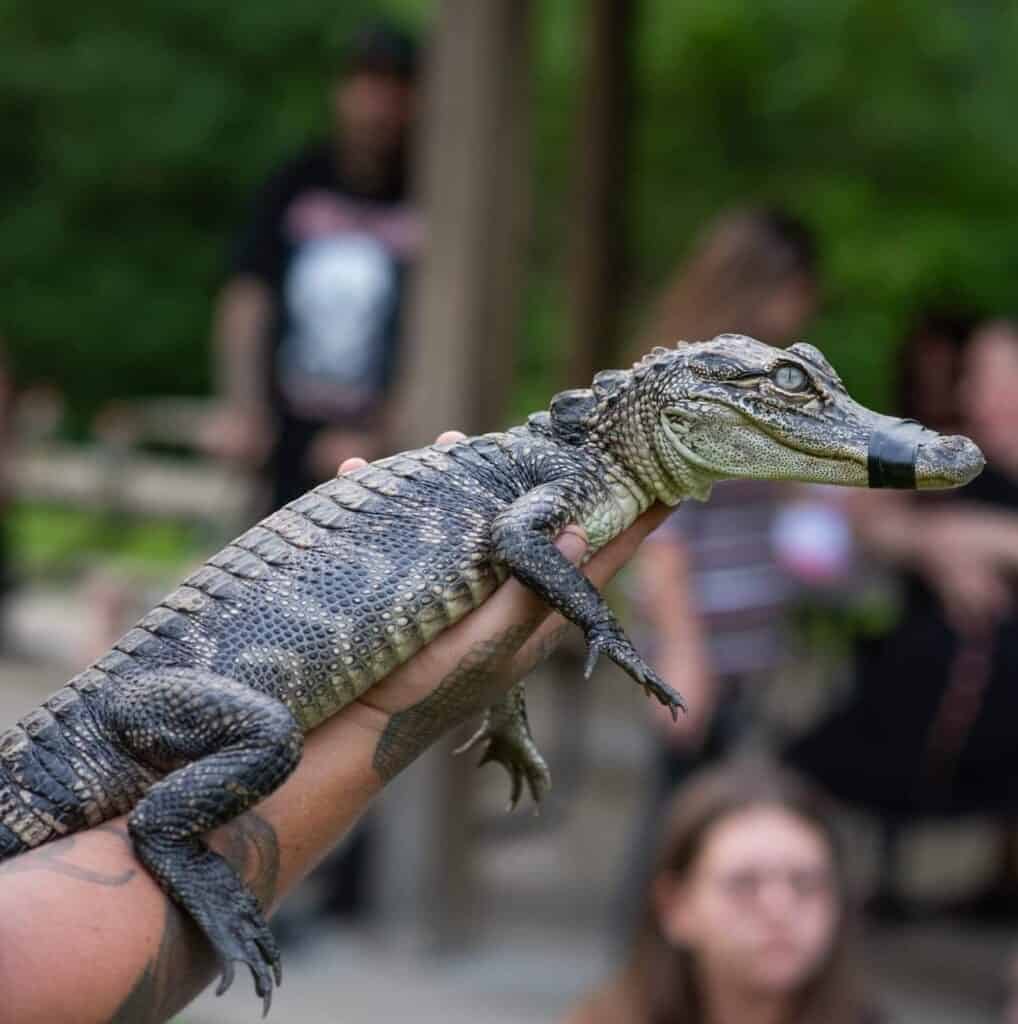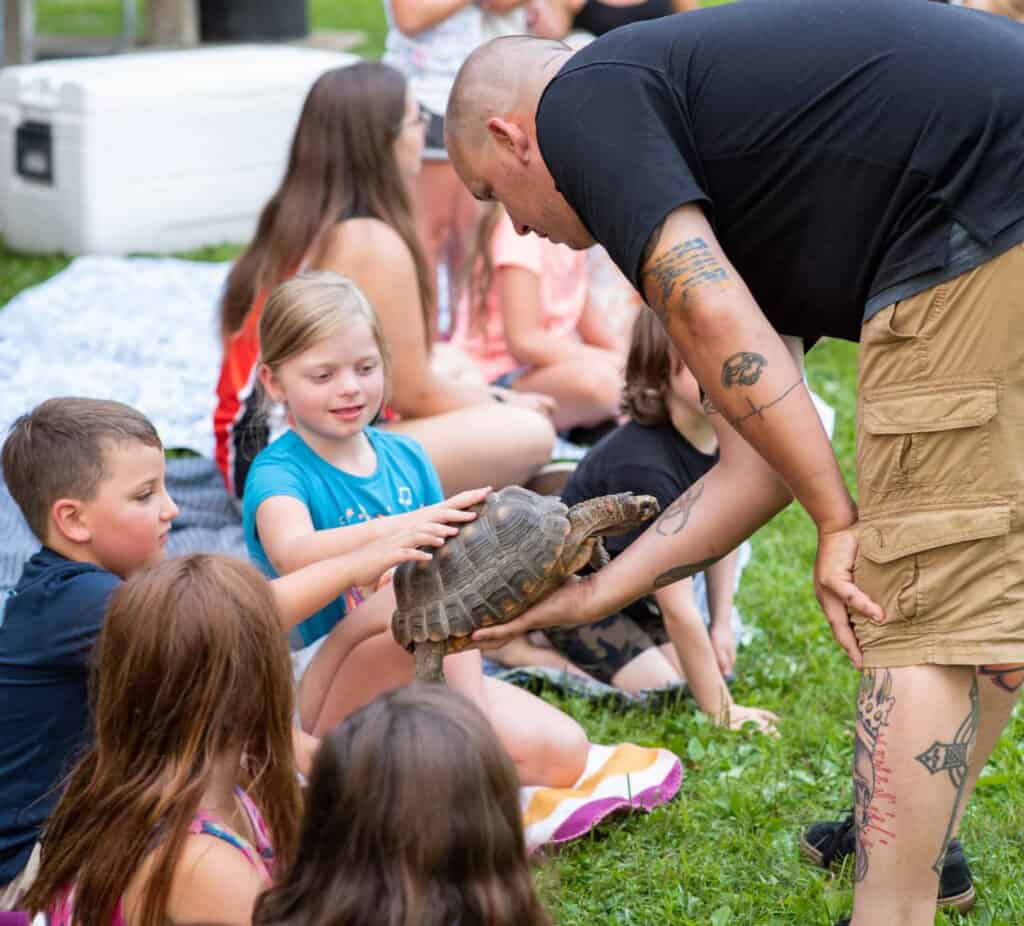 Turtles, African Bullfrog, Monitor Lizards, and More!
Sign up at the show to win 16 nights of camping (2 nights each from these 8 great locations!) 
Hourly door prices all weekend long with a chance to win 2 nights of camping courtesy of Holiday Acres and great camping gear!
Landro Productions, LLC.
PO Box 1475
McHenry, IL 60051